Featured Call of Dragons Guides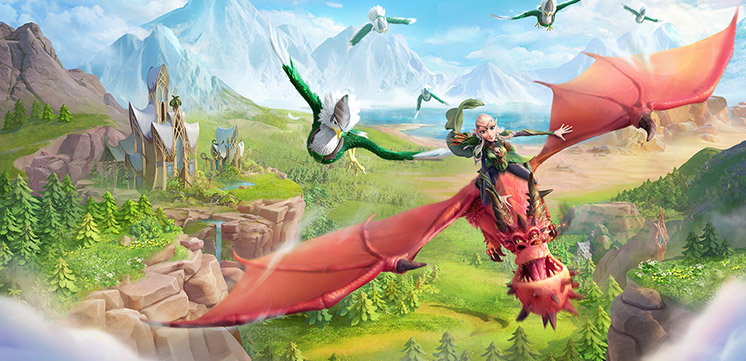 About The Game
Call of Dragons – Master Dragons To Rule The World!
Call of Dragons is the brand-new Masterpiece from the developers of Rise of Kingdoms, with a lot of new features and unique game mechanics.
The end is near in the magical land of Tamaris – with darkness looming over the horizon. Call of Dragons is a multiplayer fantasy strategy game that thrusts you head-first into a vibrant realm filled with mythical races that you must protect from looming darkness. Build your city, capture land, train forces, and fight alongside allies as one of the three great factions – Humans, Elves, and Orcs. Wield powerful magical artifacts and summon mighty Behemoths to your cause as you battle for the fate of the realm. Experience 3D terrain, customize your inner garrison, and delve deep into an unmatched multiplayer adventure. Strategy has never been this fun and battle has never looked this good. Join the fight, and answer the call.
About The Game
Call of Dragons Features
Train and Dominate with Beasts
Face off against legendary Behemoths, from Hydras to Thunder Rocs and Dragons, and overcome them with the help of your allies!
Summon Wyvern Behemoths to aid you in battle and turn the tide in your favor.
Strategize to Win
Utilize powerful hero skills such as teleportation, invisibility, and deadly attacks to secure victory.
Deploy flying legions over rivers, canyons, and other terrain to attack the enemy.
Master 3-dimensional terrain, terraced fields, waterways, ravines and more, to launch powerful assaults.
Unlock a Fantasy Realm
Explore Tamaris, a land populated with three great factions and a variety of fantasy races, such as Satyrs, Treants, Forest Eagles, and Celestials.
Encounter breathtaking natural landscapes as well as man-made wonders.
Embark on random trade quests and mini-games.
Build an Empire
Upgrade, train and expand your magical city-state.
Recruit heroes and equip them with magical artifacts to help you in battle.
Uncover and join unforgettable stories, and learn more about the game lore.
Join an Alliance
Every member's contribution to the alliance is crucial, no matter their role.
From the strongest soldier to the dutiful handmaid, acknowledge everyone's efforts and work together as one.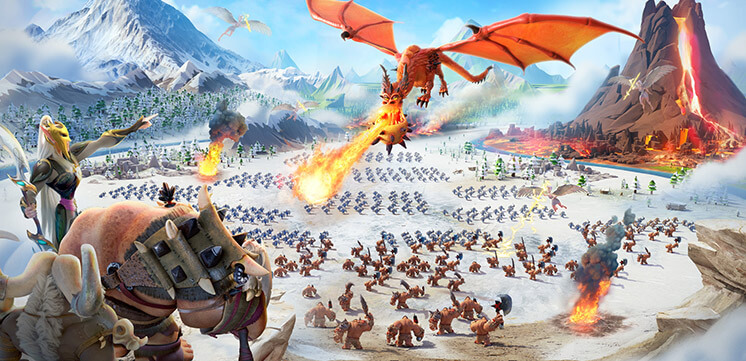 Game by